New features, improvements and fixes
New features
Role-based access control (RBAC)
Each subscription and resource have associated roles with specific permissions. Users have access to resources based on their role's permissions. Additionally, you can manage users by role.
Adding or removing users from a role is now easier for the administrator.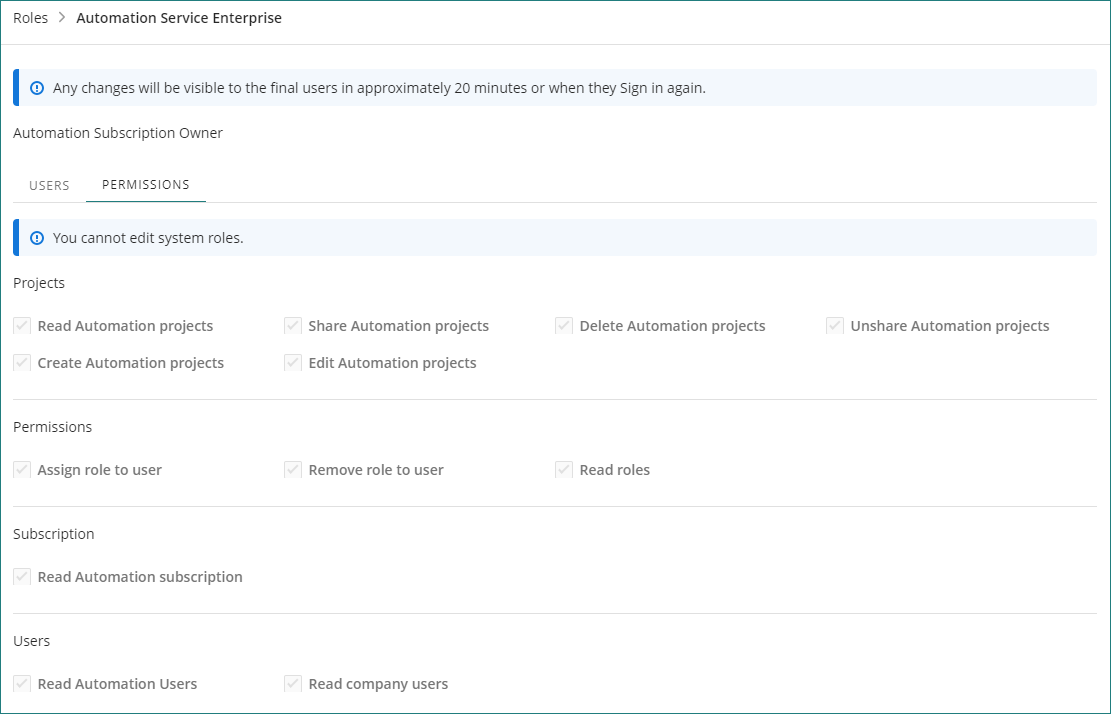 Role view and management
Now company administrators can manage users by role. A new view lets administrators know which users are under a role and manage them.
In this view, you can search for role permission, and easily understand the scope of each role.

Improvements
Enhanced user management
You can control users at different levels of your cloud-based services in a standardized interface. This capability lets you easily invite users to collaborate at different levels, depending on their role.
Managing your resources is now simpler, due to the multiple's roles such as owners, or contributors, that you can include in your cloud-based services' resources.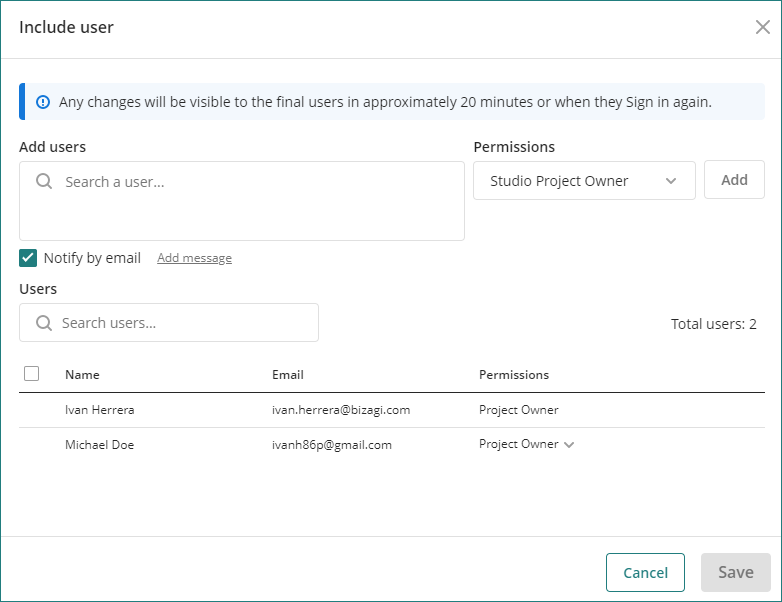 Inclusión de usuarios facilitada
Ahora es más fácil adicionar usuarios a una subscripción. El propietario de la compañía o cualquier propietario de la suscripción puede adicionar a alguien directamente en la suscripción sin tener que adicionarlo primero como usuario de la empresa.
Soporte a Okta
Para usar el Customer Portal o cualquier servicio basado en la nube de Bizagi, como el Management Console, o los servicios de Modeler y Studio, los usuarios deben autenticarse a través del proveedor de identidad privado de Bizagi.
Ahora soportamos Okta como una opción de integración para sus servicios de autenticación.