New features, improvements and fixes
New features
Simulation based on Process Mining
The Simulation feature is now available within the Process Mining procedure to improve and optimize the discovery of company processes. Now it is possible to run deterministic simulations with the parameters such as processing time and probability distributions taken directly from the event log imported to Modeler.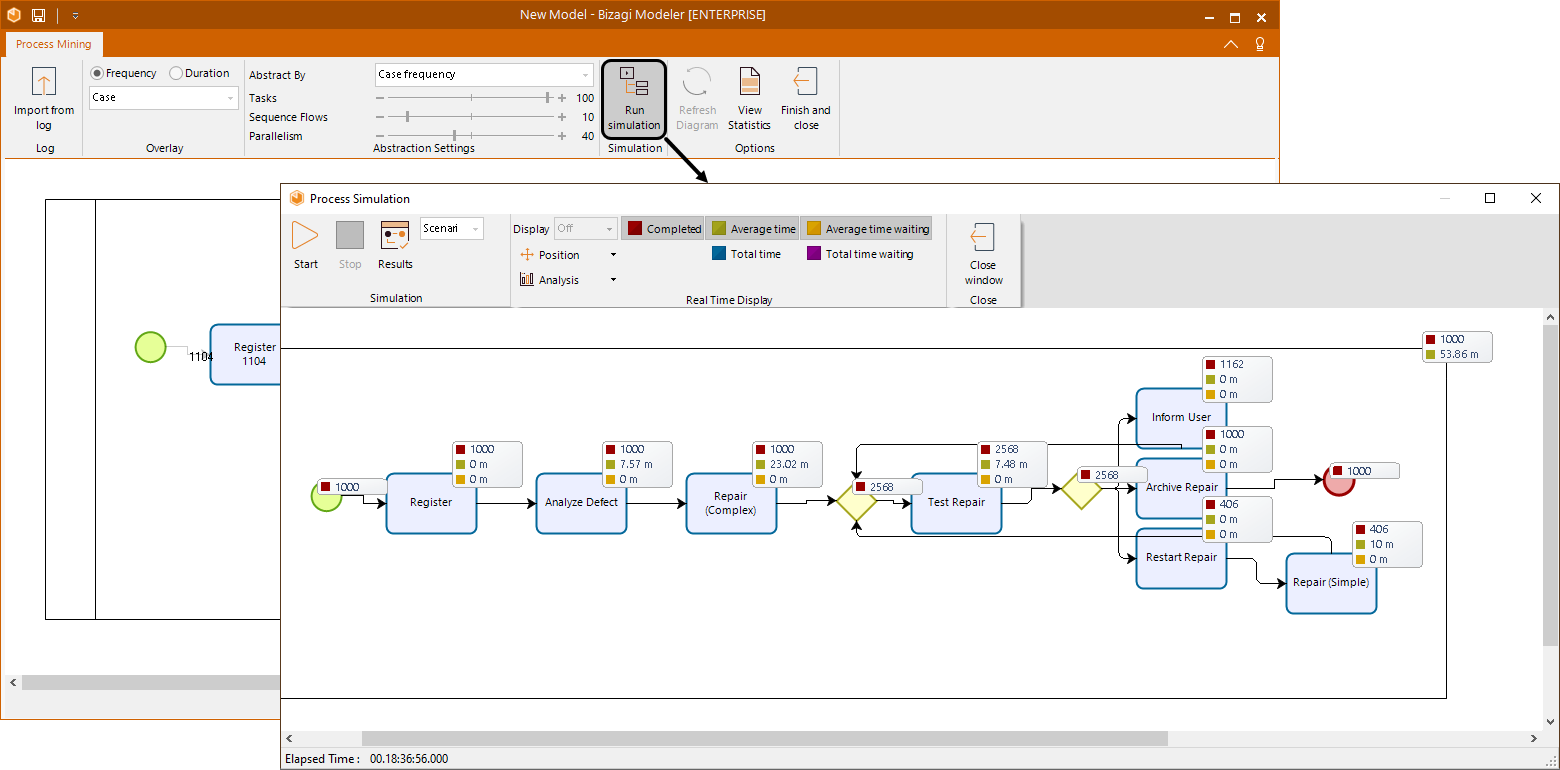 Subscription Company Logo
In this version, the owner of an Enterprise subscription can set a company logo from the Process Library and unify the user experience for the rest of the subscribers when generating the process documentation.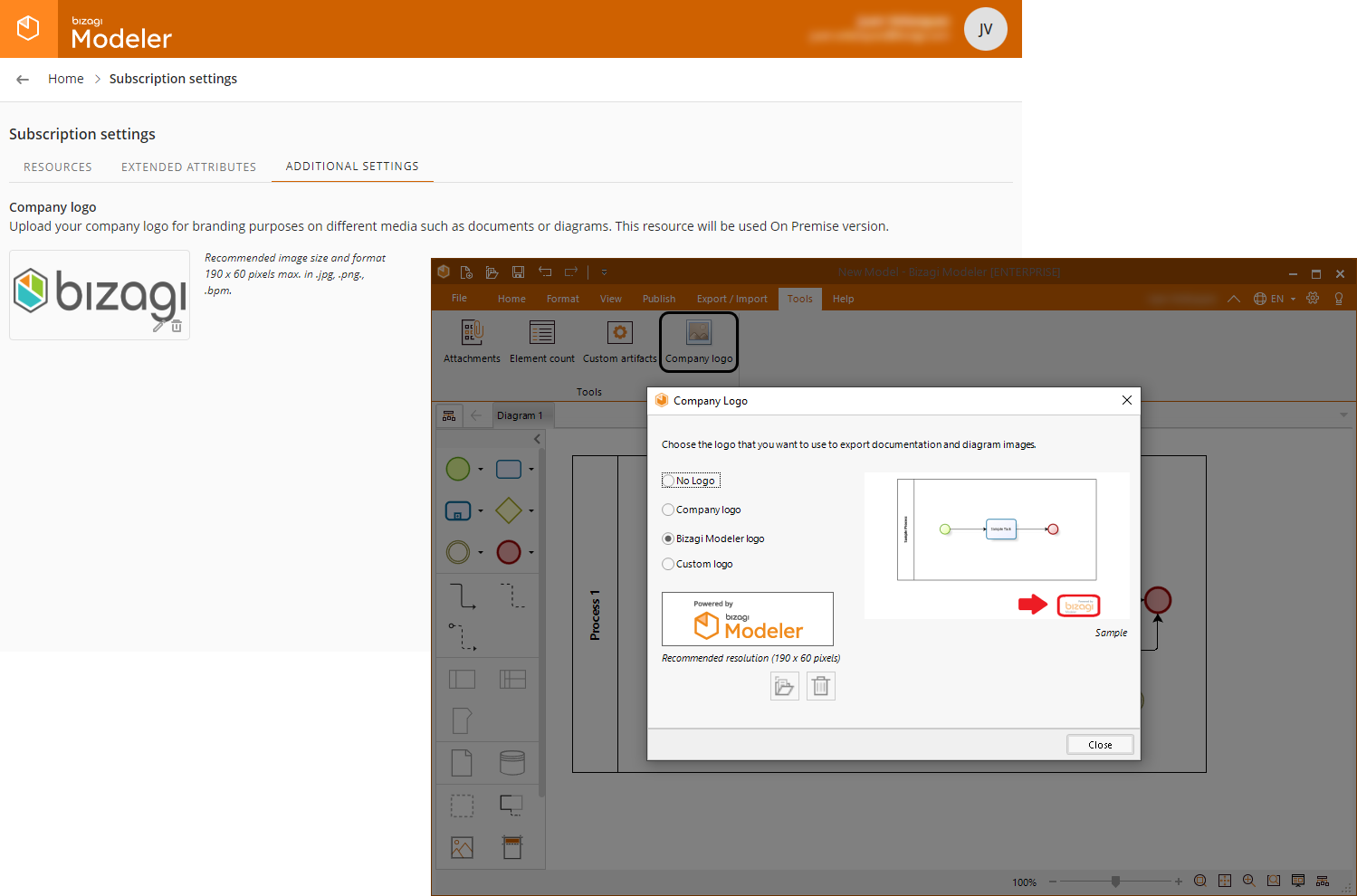 Permissions to publish and create models (Available from February 15th, 2023)
Permissions let you restrict the creation of models and publication of diagrams. You can grant permissions to avoid unwanted content in the Process Library.
Depending on the role the user has, they have the following capabilities:
If the user has the Model Owner role, they can publish diagrams to the Process Library.
If the user has the Subscription Owner role, they can create or view models.
Improvements
Value Chain 2.0. (Available from August 19th, 2022)
Now Modeler has a new default theme template for creating value chain diagrams, with a more user-friendly and intuitive design. The template extends the text inside the processes up to 200 characters and adds tooltips for a better reading of the texts when the diagram is in read-only mode.